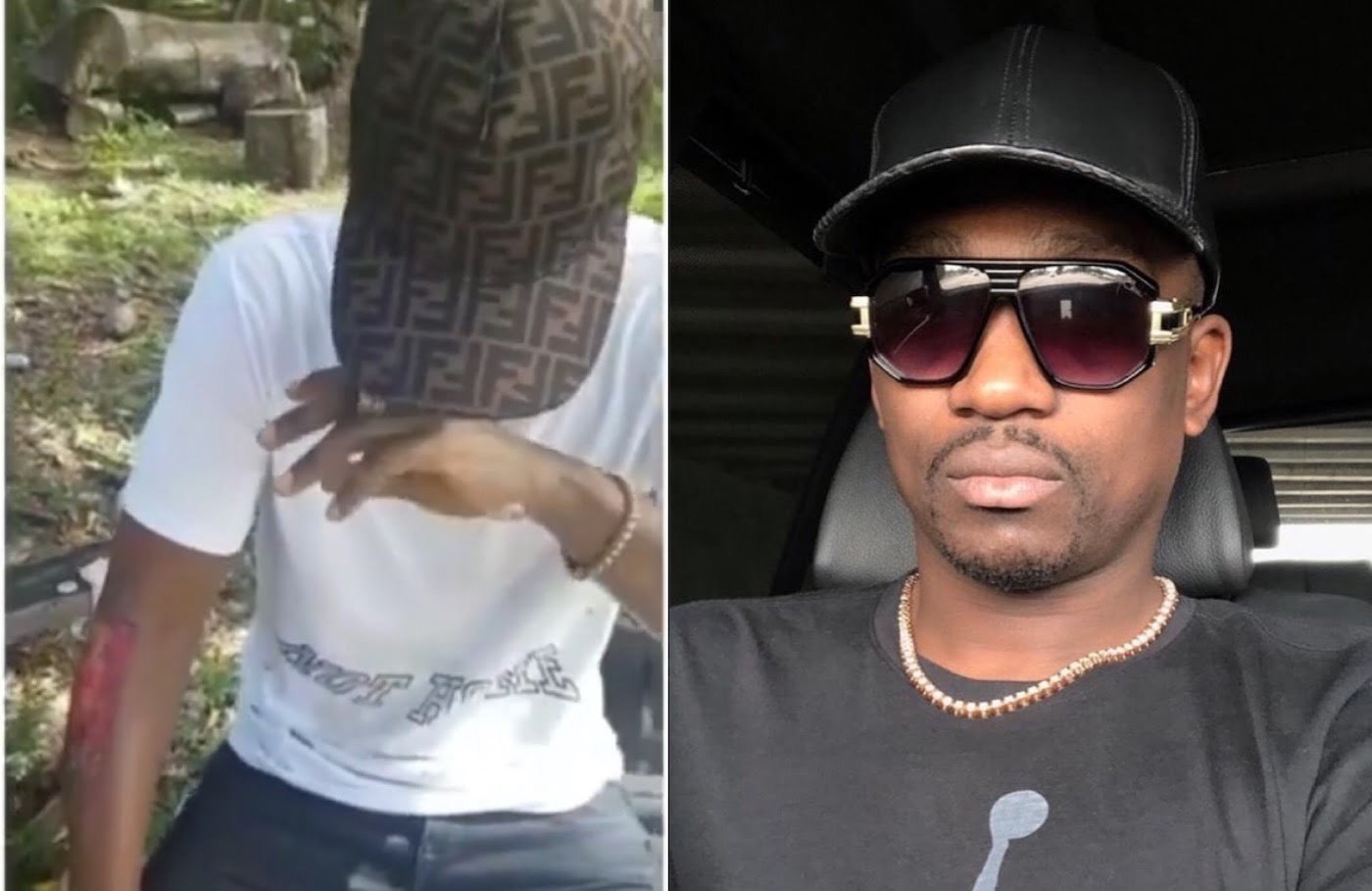 Reanno Devon Gordon formerly Glendale Goshia Gordon aka BUSY SIGNAL is lucky to be alive and well following a motorcycle crash in Columbia.
The artiste posted a video of himself with a wound on his right arm, and a smaller one on his left. A man in the background of the video is heard saying:
It no cut deep, so it naw bleed.
Busy pointed to a woman and said
A dem sittn yah a gwaan. Rough a road, Columbia. See I get nice help from beautiful lady right here; nice help from di boss dem.
He captioned the post:
Could be worst– Jah know Give thanks always…
Busy Signal's misfortune comes just around the period in which he is expected to release his new Parts of the Puzzle album, which is to follow his recent string of singles, which includes, Stay So and One Way. The 40-year-old emerged on the dancehall scene as a part of veteran deejay Bounty Killer's Alliance crew just over a decade ago.