Kimani Palmer, aka DJ Frass, hit producer for Alkaline and Mavado, came out on Twitter insinuating that Vybz Kartel is not the "King of Dancehall."
He joined several dancehall luminaries, including Beenie Man, to voice his dissent when a mainstream Fox 5 News referred to Kartel as the king of the genre.
"King me Rass clath a Mussi , Peter king," he tweeted. While not expressly naming Vybz Kartel in the post, the insinuation is clear.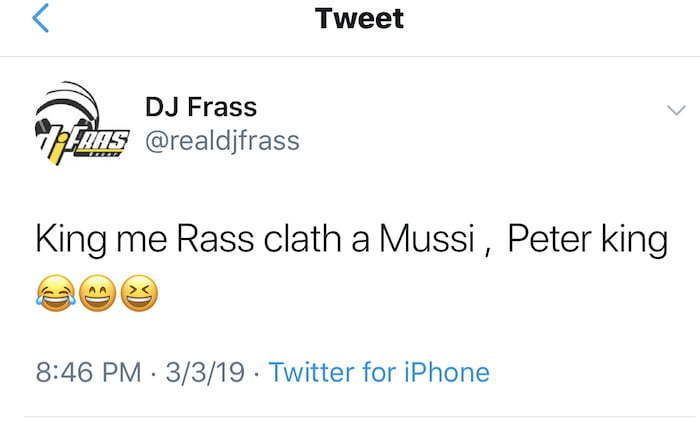 Following the post, DJ Frass has been the target of hate mail from Kartel's fans:
Yuh ah "Producer" so long, ask @Rvssian fi teach yuh how fi Mek ah riddim. Unuh flop out stop look a hype.

And all now you can't build a riddim a joke dis. s*** yuh madda idiot producer bwoy and come off a the boss name. Whole a unnu badmind the don.
Reggae In Seattle has reported previously on Bounty Killer and Beenie Man's take on the topic of who is the current King of Dancehall. We have yet to hear from the likes of Alkaline and Mavado.