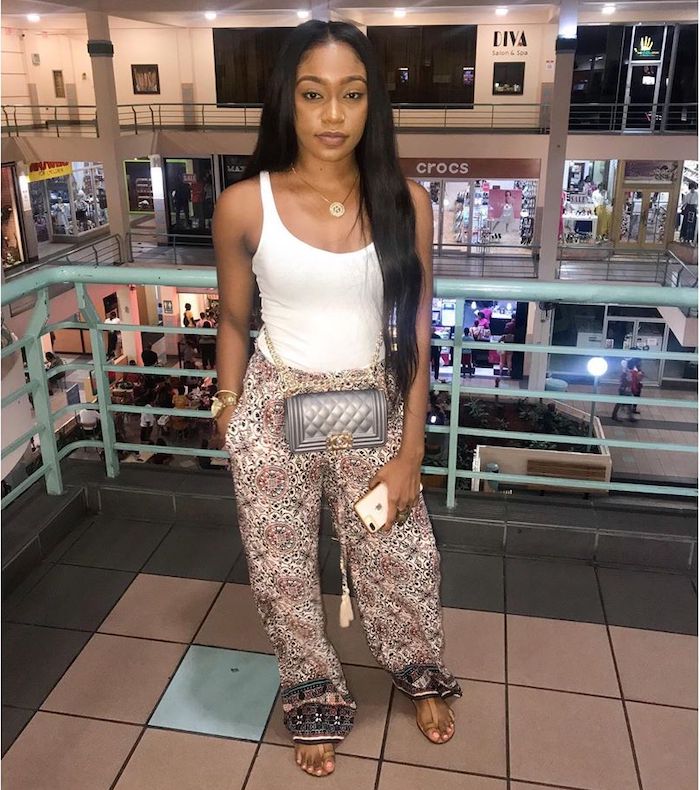 Vybz Kartel's associate and former collaborator, KESHAN, was shot dead in Old Harbour, St. Catherine on Saturday by a licensed firearm holder with whom she had a dispute. Keshan, whose real name is Kenneisha Brown, was shot once in her upper body and the shooter received several stab wounds. Both were taken to the hospital where she was pronounced dead, and he admitted in serious but stable condition.
Police officers are also guarding the man who is in fear of reprisal as a result of Keshan's killing.
It's also unclear what triggered the domestic dispute between the two. According to law enforcement officials, the 24-year-old entertainer started stoning the licensed firearm holder's car before stabbing him three times. He then discharged his weapon, hitting her once. The incident took placed moments after midnight July 20.
Kartel who collaborated with Keshan on the single "The Goods," has since shared his reaction to her passing. "Some tings so hurtful ya fi just f***in bawl yow. RIP Kesh," he wrote while sharing a photo of her.
"Di flesh gone but the soul and di memory a forever," Kartel added in another post.