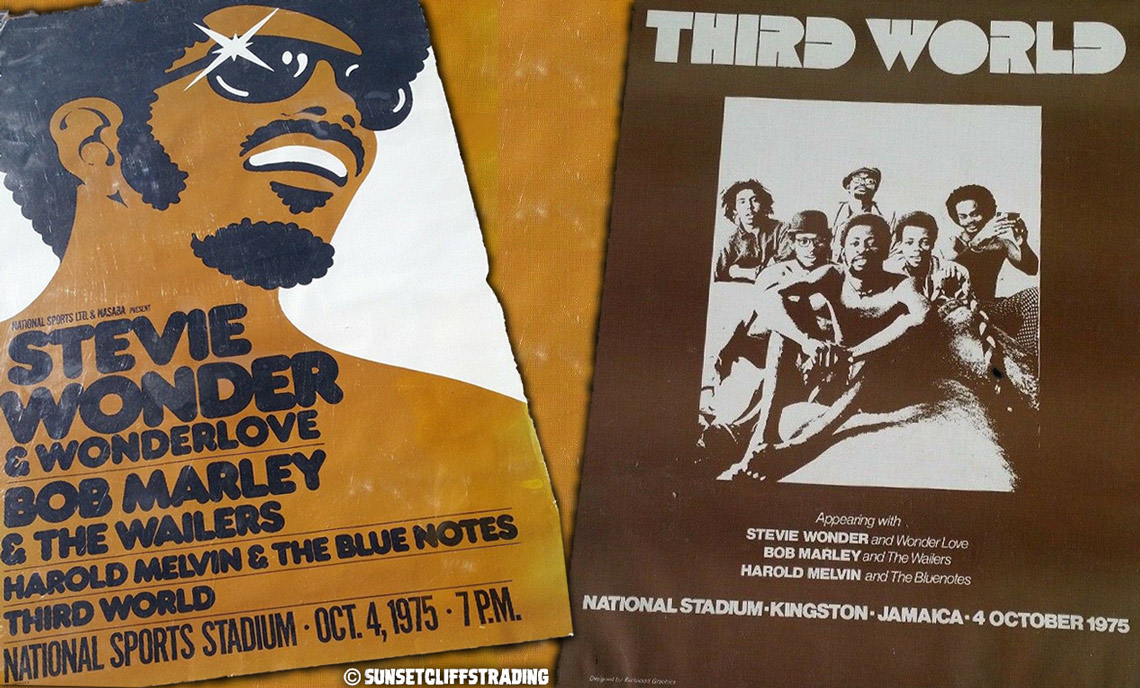 A rare concert poster of BOB MARLEY AND THE WAILERS performing with STEVIE WONDER at the National Stadium in Kingston on October 4 1975 is among the most-sought after Marley items up for bidding through online auction site, eBay.com.
It's one of the most rare Bob Marley posters ever at $15,000 seems to be too expensive. For only $5,000 you can obtain another super-rare poster from the same show highlighting the opener Third World.
The Wailers/Stevie Wonder concert was the last time the most famous members of the group (Marley, Peter Tosh, and Bunny Wailer) performed together. Tosh and Wailer left the band two years earlier for solo careers while Marley led The Wailers band to international stardom.
Other items include an original gold Recording Industry Association of America plaque for Legend, the compilation album containing 14 of the singer/songwriter's songs which was released in 1984, three years after Marley's death.
With 28 million copies sold worldwide, Legend is the best-selling reggae album of all-time, released 35 years ago: May 8, 1984! This award is indeed a rare item, but the realistic value is far below the required amount. Similar awards were sold for about $750-$1000 in the past years.
Like most deceased pop stars, Marley ware is worth good money. In July 2002, an audio-cassette tape of a 1968 jam session between Marley, his wife, and American singer/songwriter Jimmy Norman, at Norman's New York apartment, was auctioned by Christie's for US$26,290.