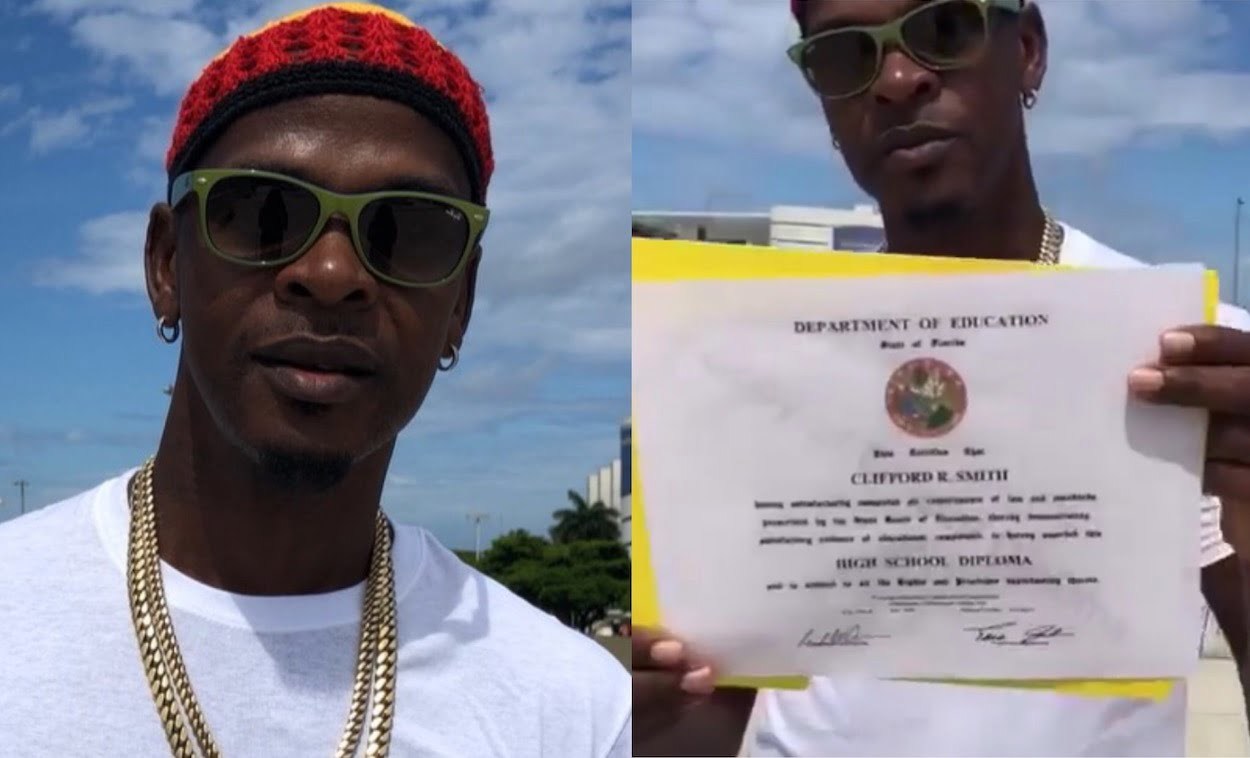 Clifford Smith aka MR. VEGAS has graduated from high school some three decades after he dropped out of secondary school. He posed on social media that he has attained his his General Education Development (GED) high school diploma, which certifies that he has met North American high school-level academic skills:
Look who received his high school GED Diploma. It's just the beginning! My mother told me some things before she left this earth. She said it's never too late for a shower of rain. She also said, 'show me your company, and I tell you who you are. Now I did not graduate high school, I dropped out at the start of ninth grade. I did not have a high school diploma. I didn't have such luxury of receiving one. At the start of this year, I set out to achieve some goals. One of my goals was to get my high school diploma.

It took me three months to condense certain academics that some people may take four to five years to learn, so it was a lot of studying, a lot of hard work a lot of … applying self to achieve such goals.
Mr. Vegas emerged on the music scene at the turn of the millennium with hits like Heads High and Hot Gyal Today that dominated the charts for months and made him a star.