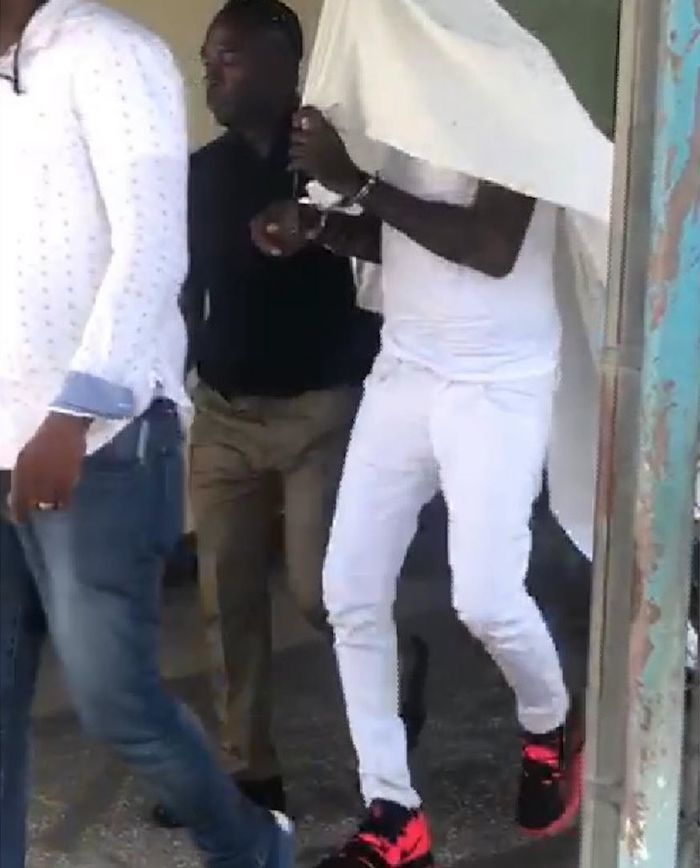 Adidja Palmer, aka VYBZ KARTEL,was spotted leaving a medical facility in Kingston on July 24. The full details surrounding his latest medical treatment is not yet known, however, his attorneys previously revealed that he suffers from a lingering thyroid issue, which doctors have been able to get under control. It's not clear if that illness was related to his visit to the hospital on Wednesday, or if it is related to something else.
Vybz Kartel was seen leaving the medical facility with a heavy detail of police escort and a white towel covering his head to shield his identity. The last round of images of the deejay from behind bars left his fans a bit concerned about his overall health. These new photos will only serve to increase the speculations surrounding his health.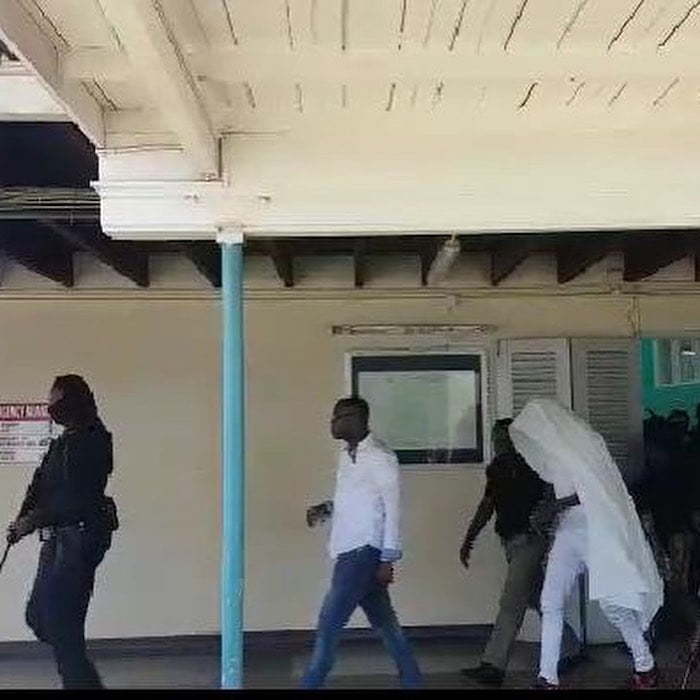 Last month, Vybz Kartel's defense attorney, Valerie Neita-Robertson, revealed that authorities regularly take him out of prison to get medical treatment:
They take him out of the prison from time to time to receive medical treatment, and he is under ongoing medical care. He is receiving adequate medical attention.