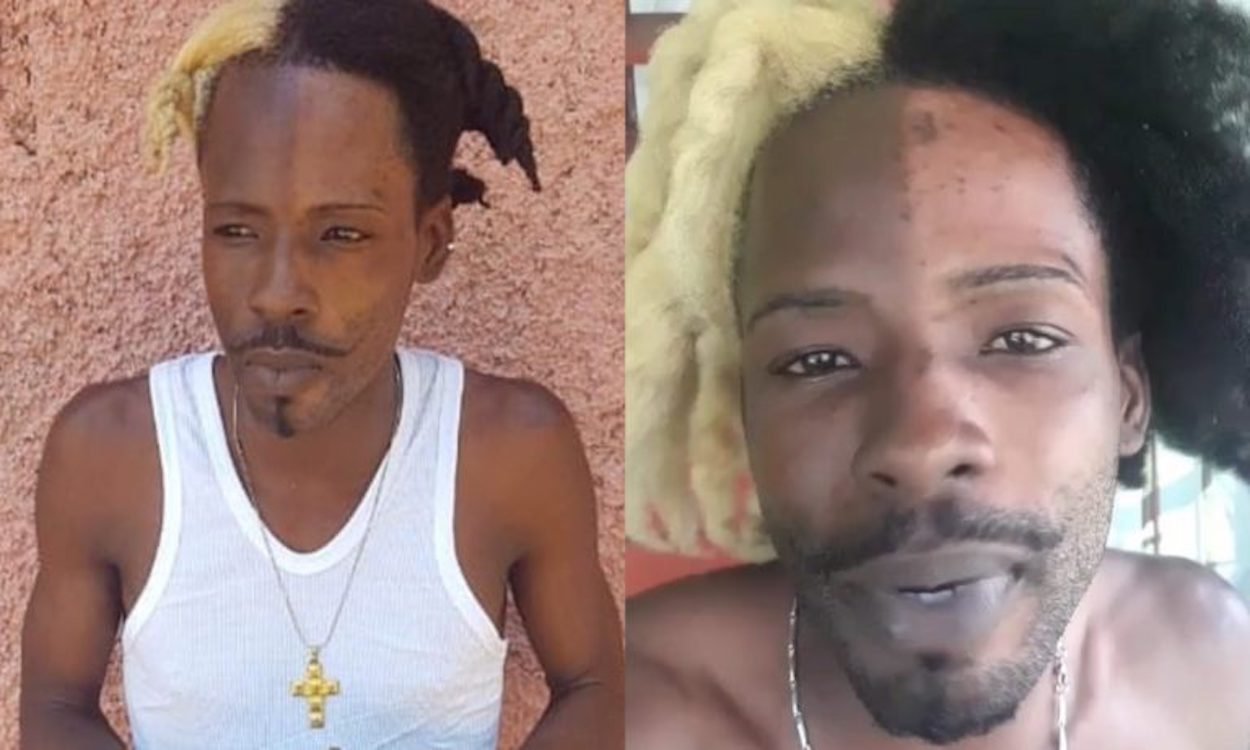 Dancehall artist SKP has sparked outrage by bleaching half of his face and dying half of his hair blonde. The St Catherine-based deejay said back in January he decided to bleach one side of his face after he found out he had eczema. In his bid to launch a career, he said he only used skin-lightening products on the half of his face which had the most eczema and bleached the opposite side of his hair. He asserts pushing the boundaries will help furthering his career:
Me just a try be different from every other person me see out there, something weh a go tek me to the international market and grab them. The idea come to me like a gift, and me just start use cream and light out one side of mi face, and see seh it a work.
The dancehall deejay vows to maintain his half bleached face image if he gets his big break. He has not ruled out altering his image even further and believes his unique look and talent is enough to take him to the international market and possibly a career in acting.
SKP has a few singles available on YouTube like Cool Like Sunday, Splash Weh and Ghetto Life.