Blessed Love, One and All. This Week in Reggae: Vybz Kartel is rushed to the hospital for unknown ailment, Lutan Fyah thinks Buju Banton should perform first Jamaican concert for free so poor people can attend, Wayne Marshall and Tami Chin are expecting another child, Toronto officially declares March 02 "Titans of Reggae Day", Lee "Scratch" Perry to release new album, the simmering fued between Popcaan and Teejay escalates with the release of new videos, Pressure Buss Pipe receives criticism from Rastafarian Elders and The Reggae Gold Awards were held. There is new music from Vybz Kartel, Hoodcelebrityy, Alkaline, Masicka and Kranium. And as usual, we have local Reggae News and Birthday shout-outs in This Week in Reggae.
– A Likkle Labrish –
Toronto officially declared March 02 "Titans of Reggae Day". Leroy Sibbles, Stranger Cole and other leading lights of Toronto's legendary reggae scene received the proclamation from Mayor John Tory and then moved to a room for singing and dancing. Rooted in the Eglinton West neighbourhood, the scene flowered in the 1970's after a wave of newcomers arrived from Jamaica and the other Caribbean islands.
LEE "SCRATCH" PERRY WORKING ON NEW ALBUM
Lee "Scratch" Perry is reuniting with longtime collaborator Adrian Sherwood for a new album, due on May 10, titled Rainford, after Perry's birth name Rainford Hugh Perry. The album holds nine tracks and has been two years in the making. Sherwood said "It is the 'most intimate' album Perry has ever made. At the same time the musical ideas are very fresh. I'm extremely proud of what we've come up with as a piece of work."
POPCAAN AND TEEJAY SIMMERING FEUD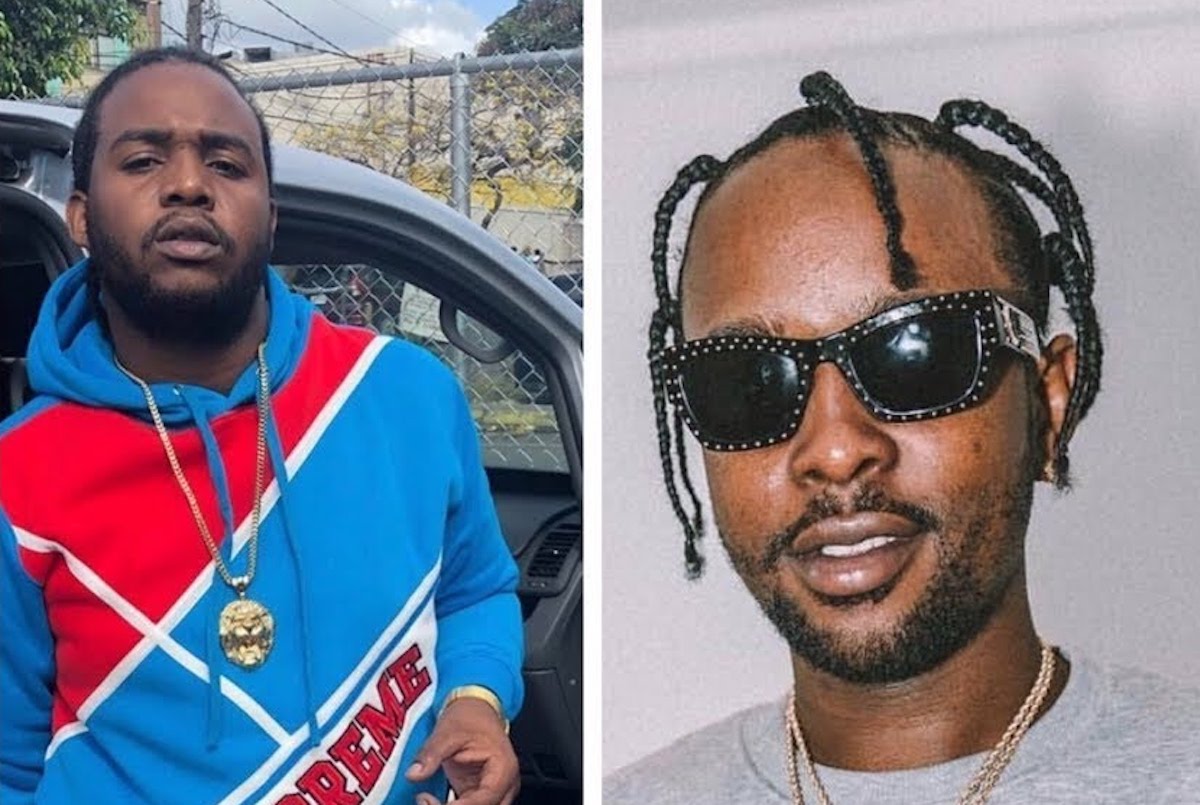 The rumor mill says that Popcaan and Teejay have been escalating their simmering feud. Though not an official diss track, Popcaan may have thrown shots intended at Teejay in his new single "Trigga Play". Shortly after Popcaan dropped the single on YouTube, TJ clapped back with the single "UpTown UpTown."
Popcaan's lyrics:

Zoom in dem big head suh clear pon di lense
Pu**y try hide but him doh have nuh sense
50 caliber just fly thru di fence
F*** up dem defense
Likkle force ripe pussy dem a brite up
Real killy killy buss him head as him a hype up
Teejay's lyrics:
Uptown Uptown circle them ends every face touch ground
Bare bag a noise them a little gun clown
Walk through them yard wid two rifle in a mi hand
Weh dem say dem run watch dem a run round
Wave the rifle pon boy yo hear the gun sound
PRESSURE BUSS PIPE RECEIVES CRITICISM
US Virgin Islands Reggae singer Pressure Buss Pipe recently got criticized by Rastafarian Elders for his video "For You" that features scantily clad women.
In response to the criticism Pressure Buss Pipe said:
"I was getting negative feedback from Rasta community in the US Virgin Islands about the For You video, saying it was overly sexual because we have a pair of sexy twins dancing in short shorts and tight dresses and the Rastas don't like that. The faith is about upfulness, they don't like the overly sexual thing with short skirts because it goes against the principles of Rastafari. I explained to the community that it wasn't a disrespectful thing of women or to the Rastafarian faith and everything was upful,
so things are good now."
The video for his January 2019 song For You was released last month and shot on location in the US Virgin Islands. He said he will be releasing a new album later this year, and has been in the studio recording several tracks. His last album, Red Rose, released in November 2016 peaked at number eight on the Billboard Reggae album chart. The 12-track set features songs including Time Is The Master, Once Again, Lost Without You, Woman Of The Nile, and Moments.
REGGAE GOLD AWARDS
The Reggae Gold Awards was held this week to close out Jamaica's Reggae Month of February. It celebrated 50 years of Reggae and some 100 awards were presented to Reggae and Dancehall royalty, icons and luminaries whose contribution and influence on the music have been felt world wide.
Beenie Man, Sizzla, Capleton and Yellowman enjoyed a dance with Hon. Olivia Grange
– New Music –
VYBZ KARTEL – Undisputed Champion
HOODCELEBRITYY – Inside
ALKALINE – Talk Truth

MASICKA – If Not Now
KRANIUM – Just The Style
– The Happenings: Local Reggae News –

JUST ANNOUNCED Kranium is bring Dancehall to Nectar Lounge on June 7, 2019, along with Jada Kingdom, and DJ Element mixing it up in between.
THIS WEEKEND Culture Yard Presents, Culture Fridays at Rhumba Notes, Featuring STAY GROUNDED band, and DJ NC HONEY. Opening Night Friday, March 8, 2019, at 9 pm $10.00, and it's 21+
DON'T MISS OUT on this awesome show with two of the areas best local bands. This Saturday, March 9th at Jazzbones Two Story Zori and Stay Grounded Band. Come share in the community. Presales tix just $10.00,$15.00 at the door.
Also, don't forget that our local favorite CLINTON FEARON & Boogie Brown Band with Georgetown Orbits will be in Nectar Lounge in two weeks on March 9, 2019. And, his show always sells out so get those tickets.
We're especially looking forward to the return BLACK UHURU to the local stage. March 19, 2019, at Nectar Lounge. We're
April is seeing some nice acts with MAX ROMEO and DUBTONIC KRU April 3, 2019, and LEILANI WOLFGRAMM with Sol Seed, Rebel Lion appearing at Nectar Lounge on April 21, 2019.
EVERY MONDAY Zions Gate Sound has the Monday Night #JamJam at the Monkey Loft with DJ Element & guests. $10.00 after 10PM and it's 21 and over.
If you have a local reggae event, you'd like for us to include in This Week in Reggae; please contact us at info [at] reggaeinseattle [dot] com.
– Blessed Earth Strong –

This week we celebrate the Blessed Earth Strong of the following artists:
Mar 04 – Chevelle Franklyn
Mar 05 – Eddy Grant
Mar 09 – Tony Matterhorn
Mar 09 – Blessed Earth Strong to Dub Poet Extraordinaire:
Orlando Wong aka "Oku Onuora"
– This Week in Reggae Playlist –

This week, our Selecta Rawleeman, takes us back into the 1990's.
Every week is a new playlist, so make sure you're following us on Spotify: RISE
– Meditation of the Week –

"The countenance of one man brighten up another,
iron sharpen iron."
– Joseph Hill of Culture –
– – – – –
UNTIL NEXT WEEK – ONE LOVE